If you find any of this useful, please consider donating via PayPal to help keep this site going.
Email news@statisticool.com to sign up to receive news and updates
Toothbrush Holder
5/29/18
My wife Yarissa often has really great ideas. I'd like to share one of them with you here. When you travel, you tend to live very differently than at home. For example, at home you might put your toothbrush on the counter because, well, it is your counter and you know where it has been so to speak. When travelling, however, you don't know what that counter has been through, how/if it was cleaned, what people did to/on it, and so on. Here is my wife's solution for that: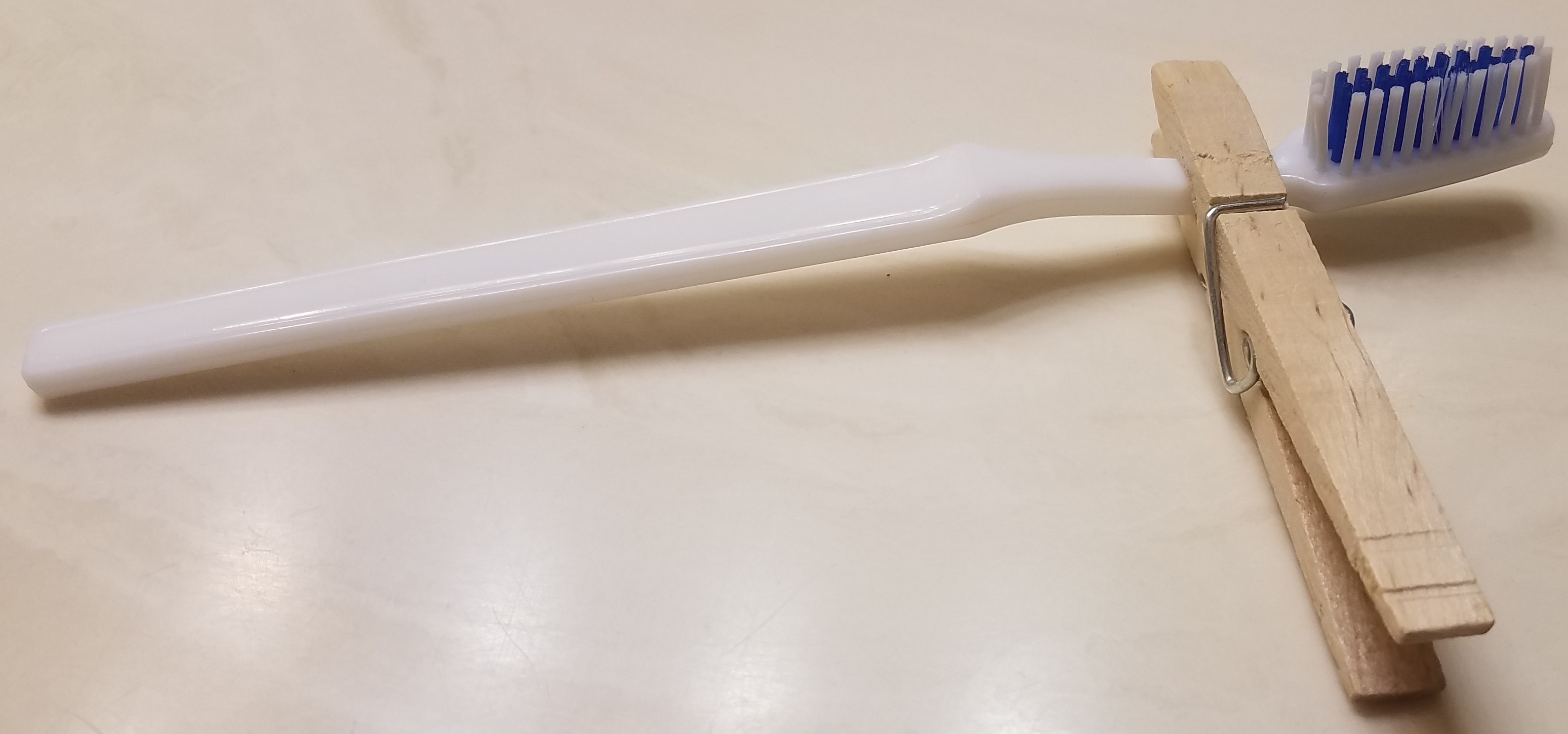 What I like about my wife's solution is how extremely practical it is. Simply get X number of clothespins, where X is the number of travellers you have with you. It costs virtually nothing, can be reused, and kids can use it easily.
Thanks for reading!
Please anonymously VOTE on the content you have just read:
Like:
Dislike:
---
If you enjoyed any of my content, please consider supporting it in a variety of ways:
AFFILIATE LINK DISCLOSURE: Some links included on this page may be affiliate links. If you purchase a product or service with the affiliate link provided I may receive a small commission (at no additional charge to you). Thank you for the support!