If you find any of this useful, please consider donating via PayPal to help keep this site going.
Email news@statisticool.com to sign up to receive news and updates
Soul
3/11/19
Here is some art I made out of bits of found trash. I named it "Soul". It is made from a plastic wine bottle cap cover thing, bits of black plastic, some twisty ties, and a label. It has a face and four legs, but does it really have a soul?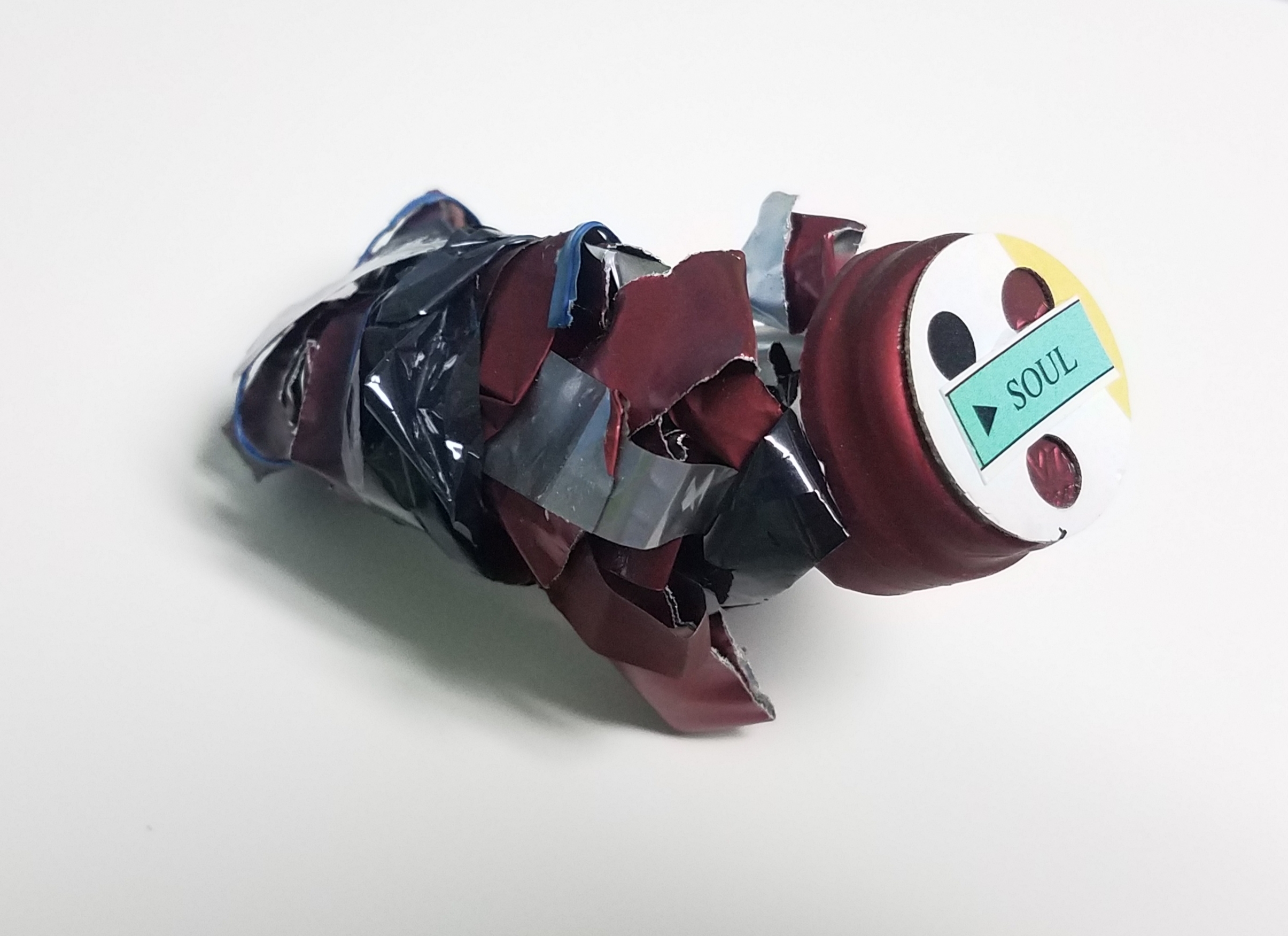 "Hi, I'm Soul, and I was created from trash."
Just think of all the art (and much better than mine!) that could be made from recycling trash. Give it a try!
Thanks for reading.
Please anonymously VOTE on the content you have just read:
Like:
Dislike:
---
If you enjoyed any of my content, please consider supporting it in a variety of ways:
AFFILIATE LINK DISCLOSURE: Some links included on this page may be affiliate links. If you purchase a product or service with the affiliate link provided I may receive a small commission (at no additional charge to you). Thank you for the support!