If you find any of this useful, please consider donating via PayPal to help keep this site going.
Email news@statisticool.com to sign up to receive news and updates
Cramming
4/26/19
I learn a new word everyday! Apparently "cramming" is a 3rd party being able to charge to your cell phone plan, and your cell provider allows it and profits from it.
For example, Wondergames did that recently to us through Sprint. A $9.99 charge for monthly subscription to a game service appeared on our cell phone bill. We did not sign up purposefully for this. They said that it was from clicking an ad.
The fact that companies can do this, without making sure you really want the service, is frightening.
We contacted Sprint customer service and had the charges refunded, as well as Wondergames blocked (they said). A month later, another $9.99 charge. Oops, guess blocked doesn't mean blocked.
We watched our son play some games on the phone today, and three Wondergames ads came up in about 20 minutes time (remember, this is after supposedly being blocked from Wondergames from before). All of this = FTC complaint filed. You reap what you sow.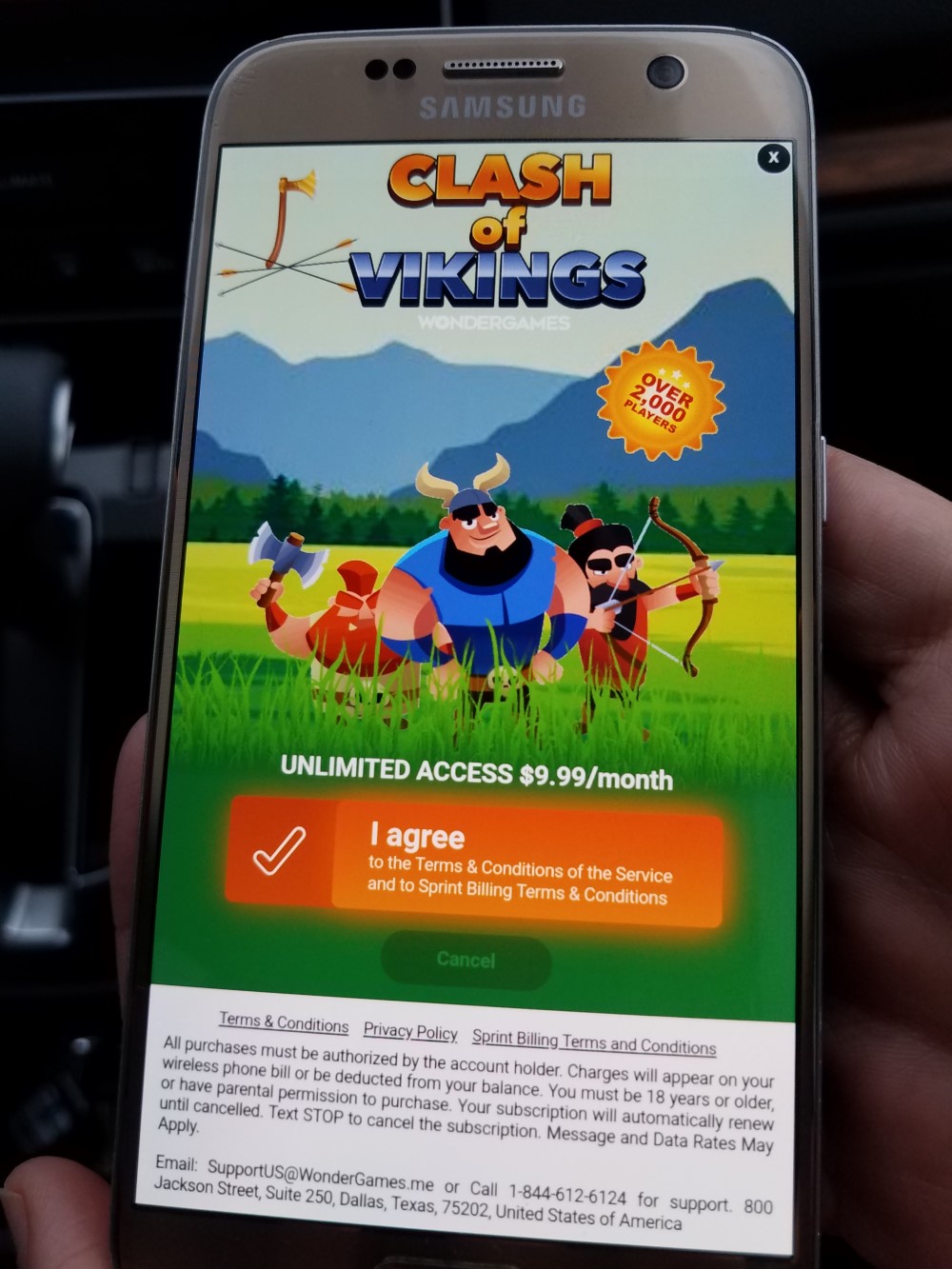 I expect Wondergames and Sprint, and other companies, to face more class action or other lawsuits for these deceptive "cramming" practices. They are very sneaky, target children, and put burden (financial and time investment to block, call tech support, etc.) and stress on the customer, who is already paying $$$ for their phone and service.
Please anonymously VOTE on the content you have just read:
Like:
Dislike:
---
If you enjoyed any of my content, please consider supporting it in a variety of ways:
AFFILIATE LINK DISCLOSURE: Some links included on this page may be affiliate links. If you purchase a product or service with the affiliate link provided I may receive a small commission (at no additional charge to you). Thank you for the support!