If you find any of this useful, please consider donating via PayPal to help keep this site going.
Email news@statisticool.com to sign up to receive news and updates
Big Bison Blocks
7/2/19
I recently purchased an awesome "Big Bison Blocks" maple cutting board on Amazon.com from Thirteen Chefs. They describe themselves as a
...kitchen retailer that focuses on tools for back of the house as well as home kitchen wares. Our specialties are cutting boards, cutlery and decorative kitchen items.
One thing I was pleasantly surprised with, is that it is a lot lighter than it looks for the size (14 x 10 x 1.75 inches, and they sell a variety of sizes). I mean, it is still plenty heavy and sturdy, but not so heavy that I (adult male of average strength) cannot lift it with one hand.
Be sure to check out this cutting board as well as the Thirteen Chefs storefront and their other brands and products as well as their website Thirteen Chefs.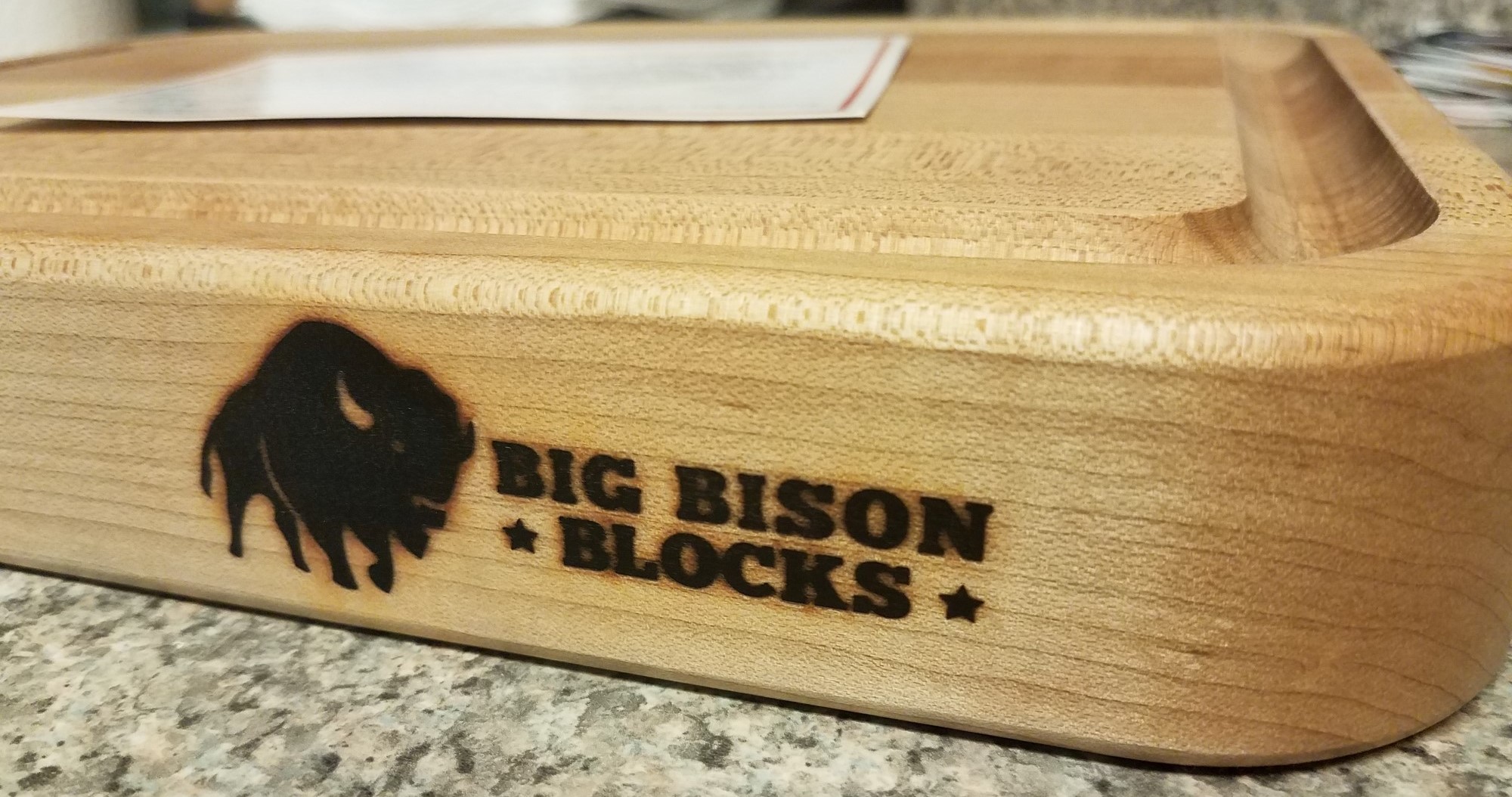 Thanks for reading, and happy cooking and entertaining!
Please anonymously VOTE on the content you have just read:
Like:
Dislike:
---
If you enjoyed any of my content, please consider supporting it in a variety of ways:
AFFILIATE LINK DISCLOSURE: Some links included on this page may be affiliate links. If you purchase a product or service with the affiliate link provided I may receive a small commission (at no additional charge to you). Thank you for the support!