If you find any of this useful, please consider donating via PayPal to help keep this site going.
Email news@statisticool.com to sign up to receive news and updates
Improving the Monopoly Game
2/15/16
The Monopoly game, currently at select stores, is one where you get 4 stamps per $10 you spend on your grocery bill. You get a game board (paper), and you are supposed to affix the stamps to it. If you get the required stamps for a given prize, you win that prize! The prizes range from a $5 gift card to $1,000,000 cash. Sure, I'll play.
I enjoy this Monopoly game, but I found that the board has some design problems. First, the stamps do not stay on the board no matter how well I wet them. I picked up my board the other day only to have several stamps fall to the ground. Second, the board itself has prizes on both sides. This is somewhat annoying, as a side of the board is always exposed, which can cause the first issue.
I decided to make a spreadsheet for this game to improve my experience. I typed out all the prizes, their required stamps, and put them in alphabetical order. This way I could see everything on one page, as well as have them better organized. Here is what the spreadsheet looks like. Note, the stamps I entered in are an example only.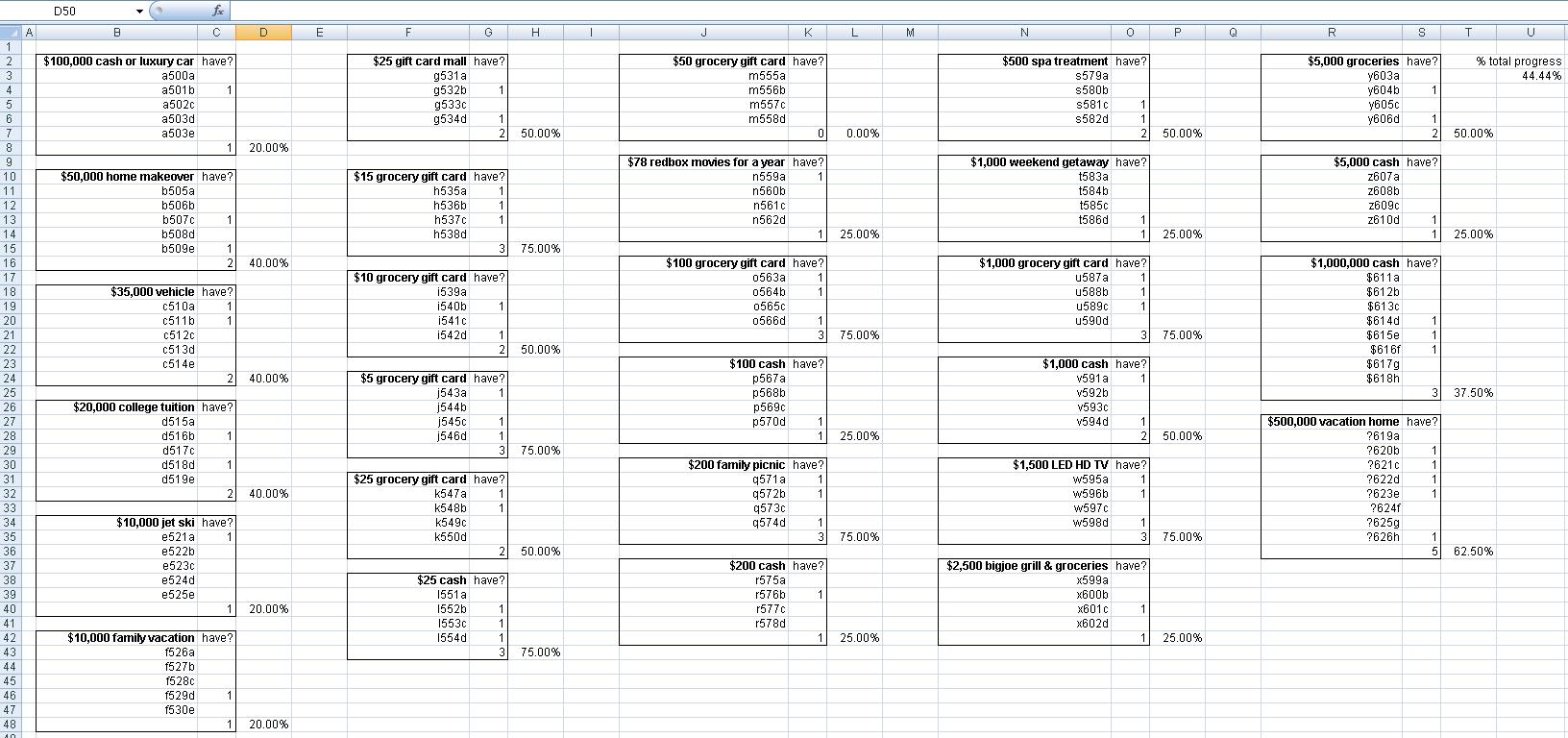 I also made it so I enter a 1 if I have the stamp, and leave it blank otherwise. For every prize, the spreadsheet shows the % progress made. Using a simple IF statement, when I get the required amount of stamps for that prize, the spreadsheet tells me to claim that prize.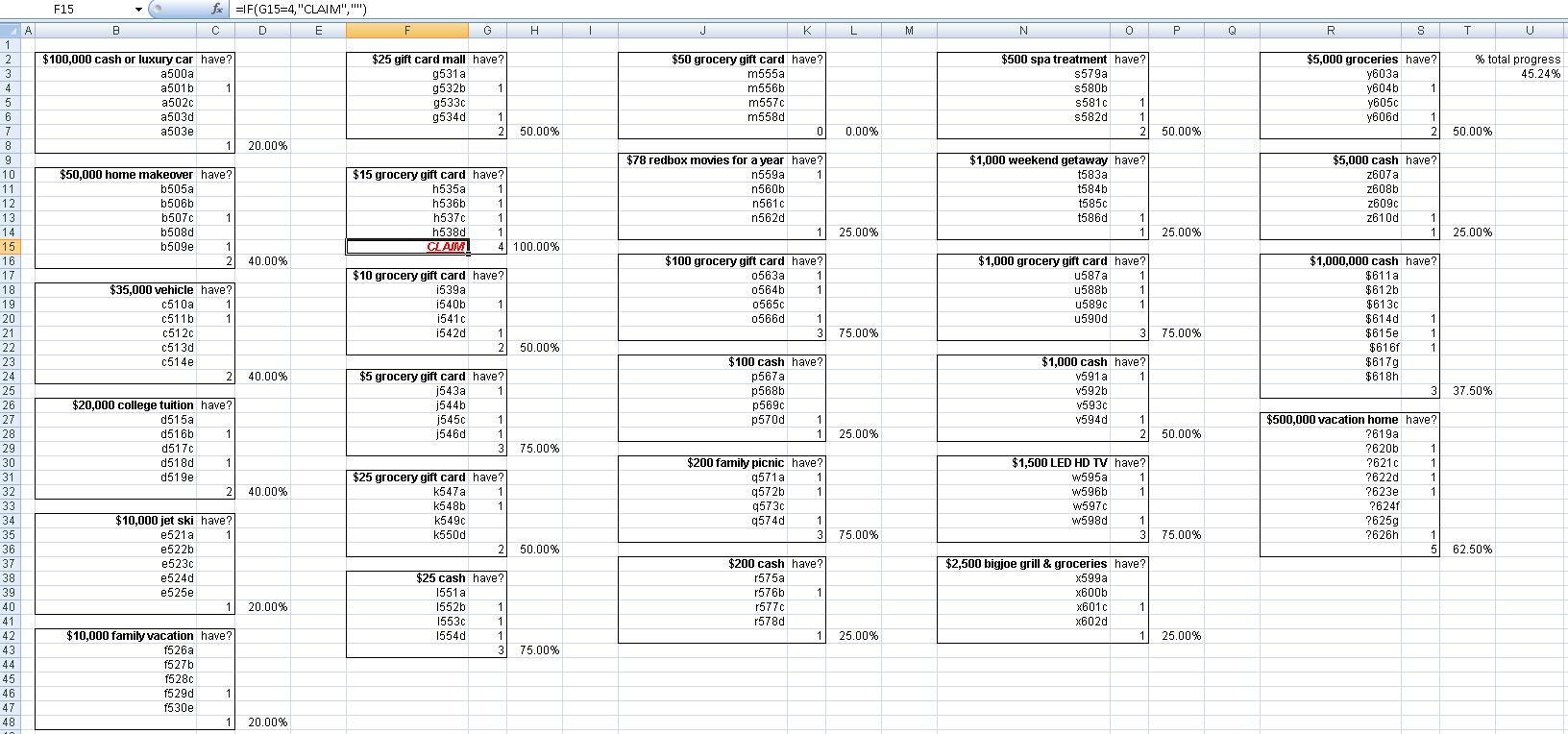 I also have an overall % progress. This is calculated as total stamps I have / total stamps. More specifically, this is total number of stamps I have / (5*6+4*20+2*8), because there are 6 prizes that require 5 stamps, 20 prizes that require 4 stamps, and two prizes that require 8 stamps.
Feel free to download the Monopoly2016 spreadsheet here.
Please let me know if you found this spreadsheet useful.
Please anonymously VOTE on the content you have just read:
Like:
Dislike:

Regarding investing

: I do not provide personal investment advice and I am not a qualified licensed investment advisor. I am an amateur investor. All information found here, including any ideas, opinions, views, predictions, forecasts, commentaries, suggestions, expressed or implied herein, are for informational, entertainment or educational purposes only and should not be construed as personal investment advice. While the information provided is believed to be accurate, it may include errors or inaccuracies. I will not and cannot be held liable for any actions you take as a result of anything you read here. Conduct your own due diligence, or consult a licensed financial advisor or broker before making any and all investment decisions.
---
If you enjoyed any of my content, please consider supporting it in a variety of ways:
AFFILIATE LINK DISCLOSURE: Some links included on this page may be affiliate links. If you purchase a product or service with the affiliate link provided I may receive a small commission (at no additional charge to you). Thank you for the support!