If you find any of this useful, please consider donating via PayPal to help keep this site going.
Email news@statisticool.com to sign up to receive news and updates
Demographics of Gold and Silver Buyers
3/4/16
What are the demographics of gold and silver buyers you ask? Let's explore that by using ads from APMEX, one of the largest buyers/sellers of precious metals. I'm a huge fan of APMEX, Platinum Club member, by the way. But, I've called them out before, like when they had an upwards graph on an ad when the market was clearly having a down day, and some bizarre pricing issues.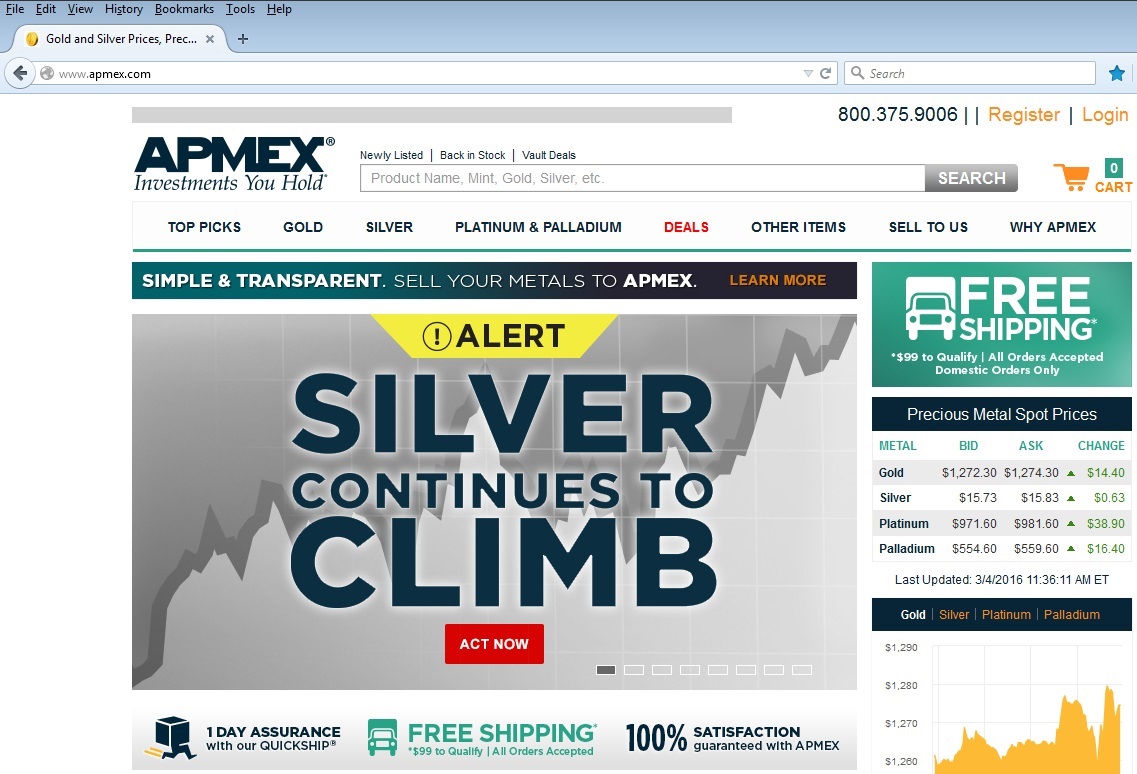 Here we see an "ACT NOW" command. This is after the spot price of silver has increased. From this, I am getting that silver buyers are not financially saavy if they are buying after the price has increased. Moreover, anybody saying you must act now is not being too honest in my opinion.
Wait, you say, there is a "Sell your metals to APMEX" banner above the ad. Yes, but if you click on the ad itself, you are directed to this page to buy: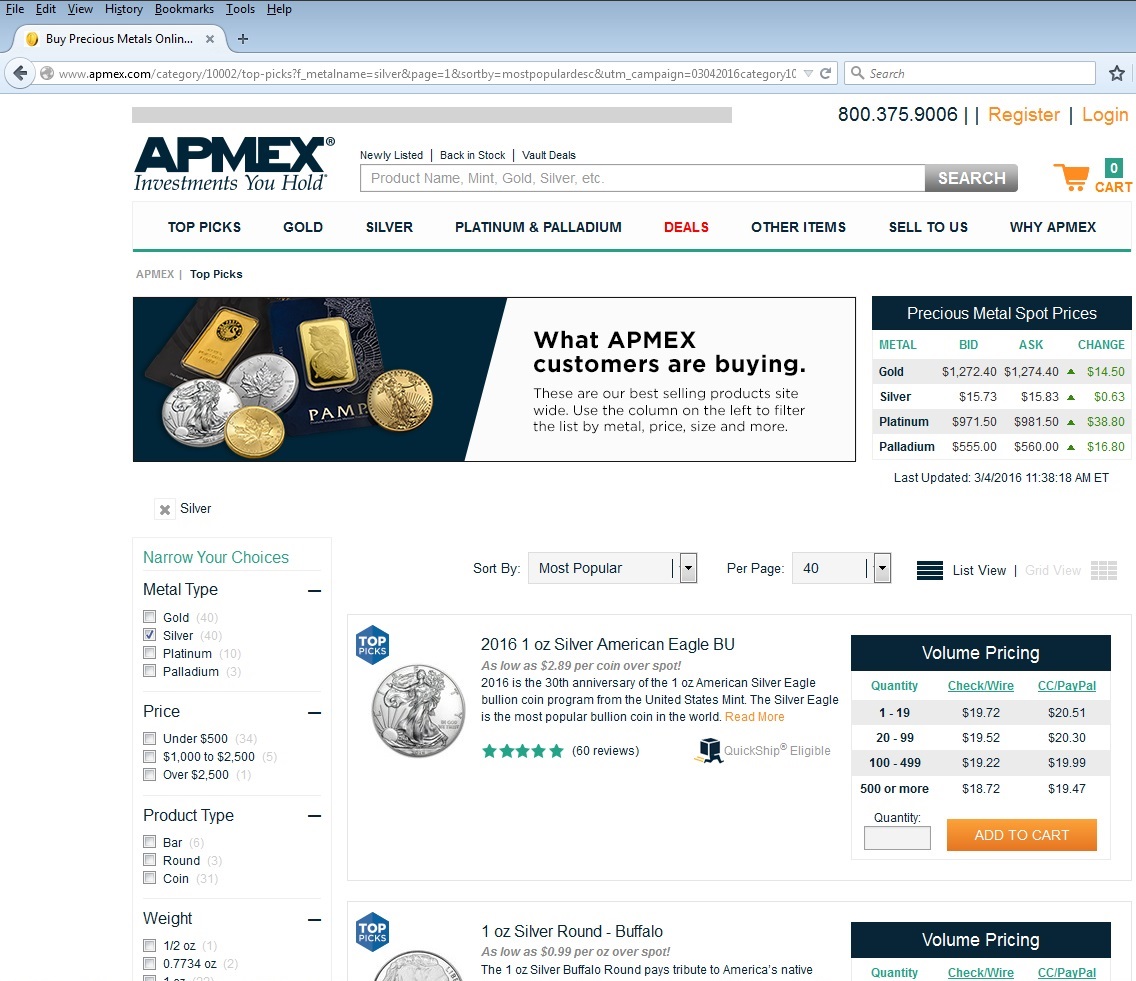 Here we see an ad appealing to the doomsday/prepper crowd with the grenade, gun, and skull and crossbones. Oooh, hardcore.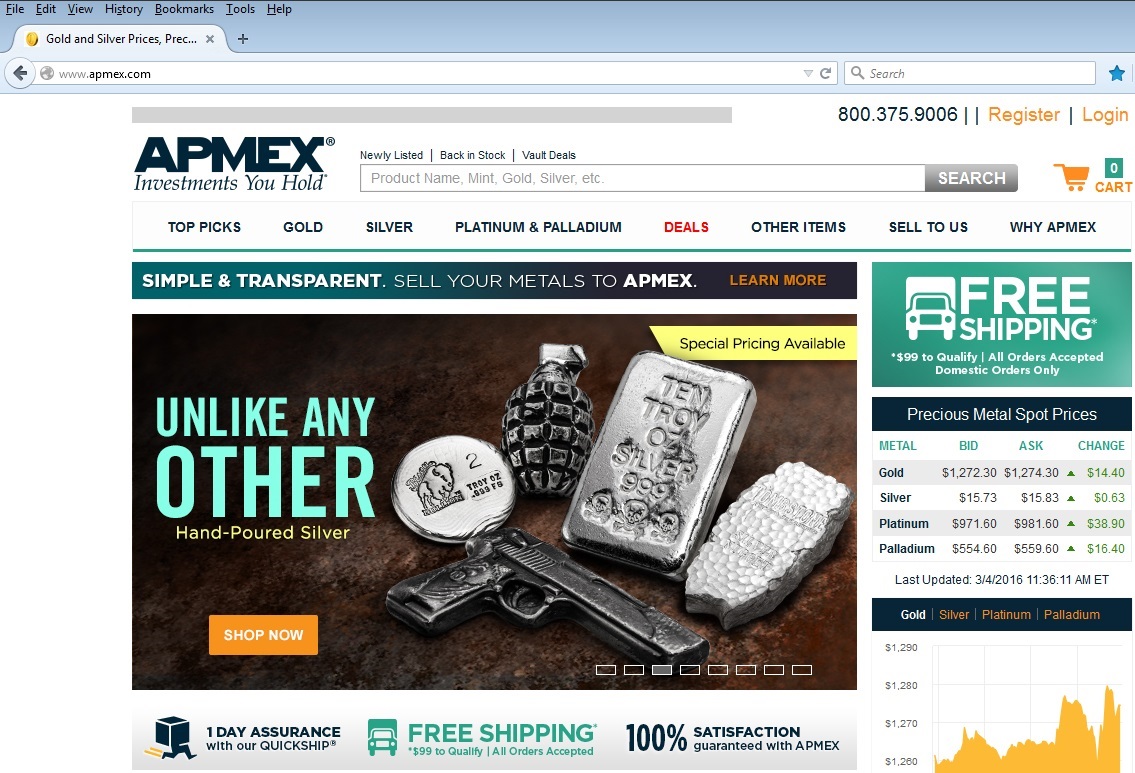 An ad for the religious crowd...because God cares about money apparently. Doesn't the Bible say they will throw their silver into the streets (Ezekiel 7:19)?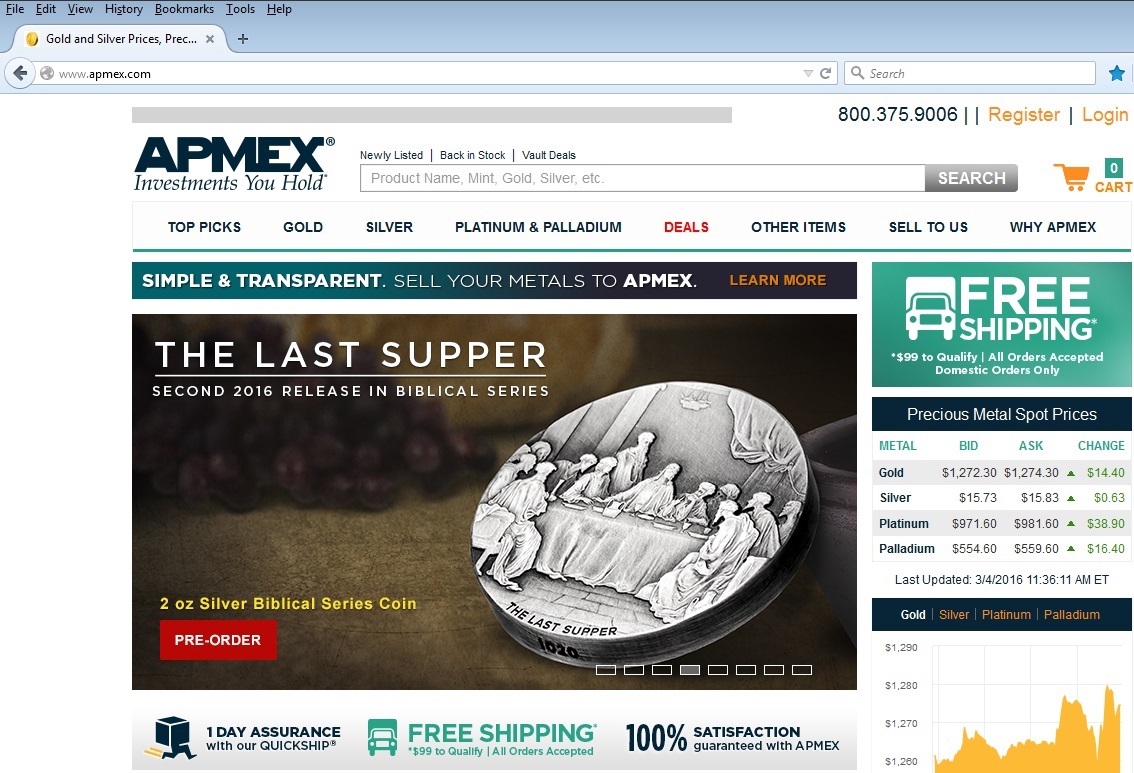 And don't forget the comic book collectors! By the way, comic books now, like baseball and other sports cards a decade or so ago, are probably in a severe bubble. The jury is still out on colorized coins. Some people like them, however many people, myself included, consider them as gimmicks and damaged coins and would never buy them.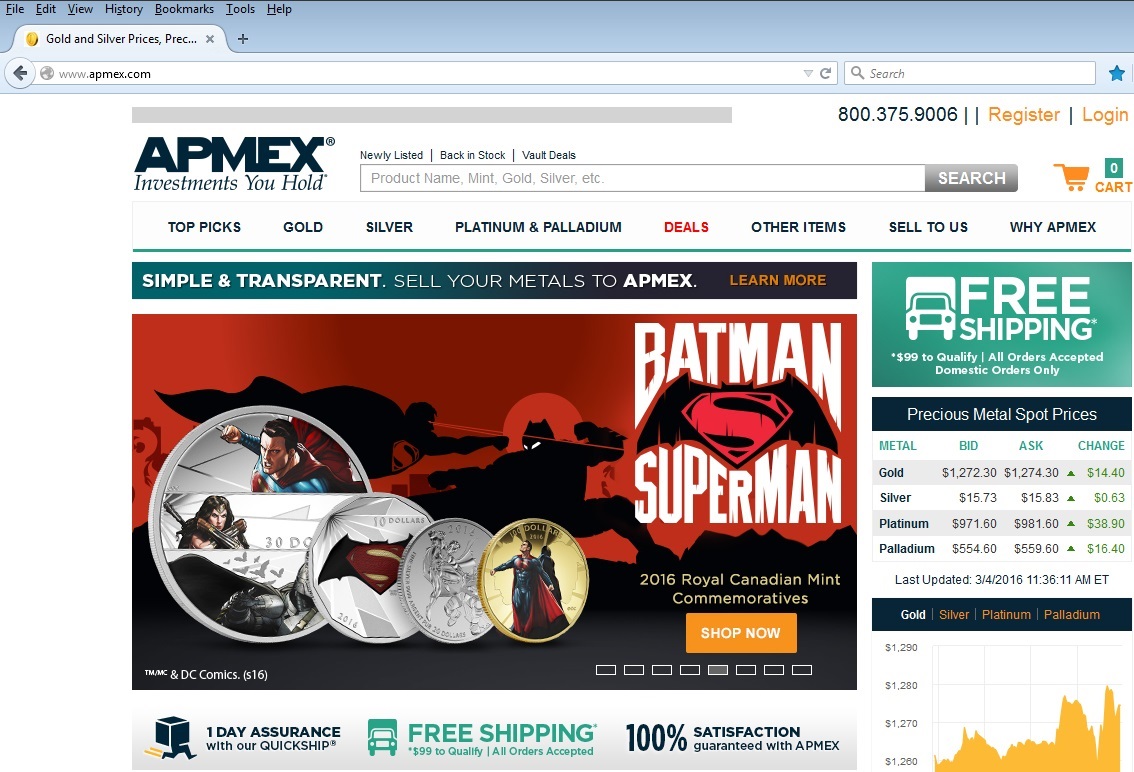 Again, don't get me wrong, APMEX is great. However, in my opinion they'd be more useful if they focused twice as much on investing education and half as much on appealing to the lowest common denominator.
Please anonymously VOTE on the content you have just read:
Like:
Dislike:

Regarding investing

: I do not provide personal investment advice and I am not a qualified licensed investment advisor. I am an amateur investor. All information found here, including any ideas, opinions, views, predictions, forecasts, commentaries, suggestions, expressed or implied herein, are for informational, entertainment or educational purposes only and should not be construed as personal investment advice. While the information provided is believed to be accurate, it may include errors or inaccuracies. I will not and cannot be held liable for any actions you take as a result of anything you read here. Conduct your own due diligence, or consult a licensed financial advisor or broker before making any and all investment decisions.
---
If you enjoyed any of my content, please consider supporting it in a variety of ways:
AFFILIATE LINK DISCLOSURE: Some links included on this page may be affiliate links. If you purchase a product or service with the affiliate link provided I may receive a small commission (at no additional charge to you). Thank you for the support!