If you find any of this useful, please consider donating via PayPal to help keep this site going.
Email news@statisticool.com to sign up to receive news and updates
Morse Code Pocket Card
9/19/16
Some time ago I came across a fantastic idea by Reinhold in the great book Modern Morse Code in Rehabilitation and Education, by King. Here is the Amazon affiliate link for this book by the way:
In the book, you come across the idea of having a "Morse Code pocket card". This is kind of similar to an organ donor card or insurance card; something you always have on you in case of an emergency. Here is the original card by Reinhold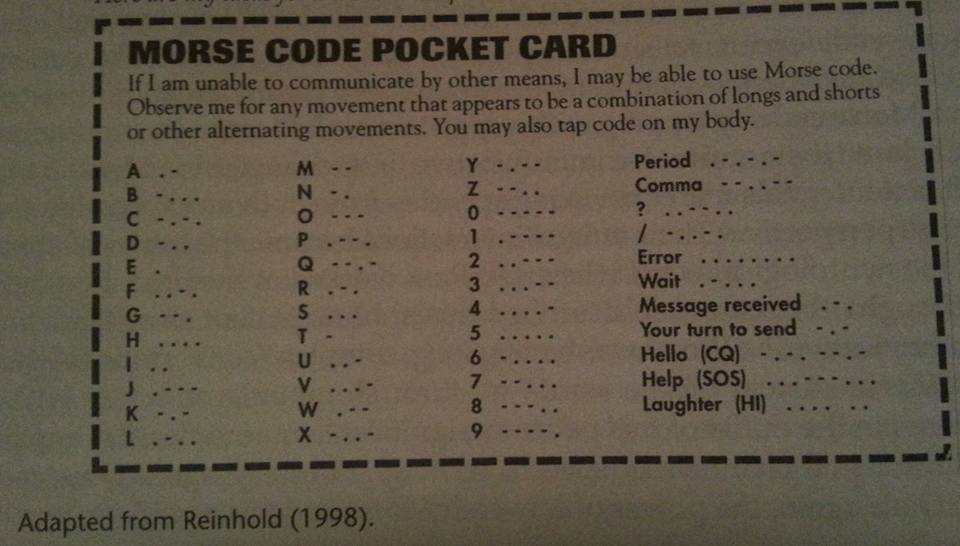 And here is my update of this card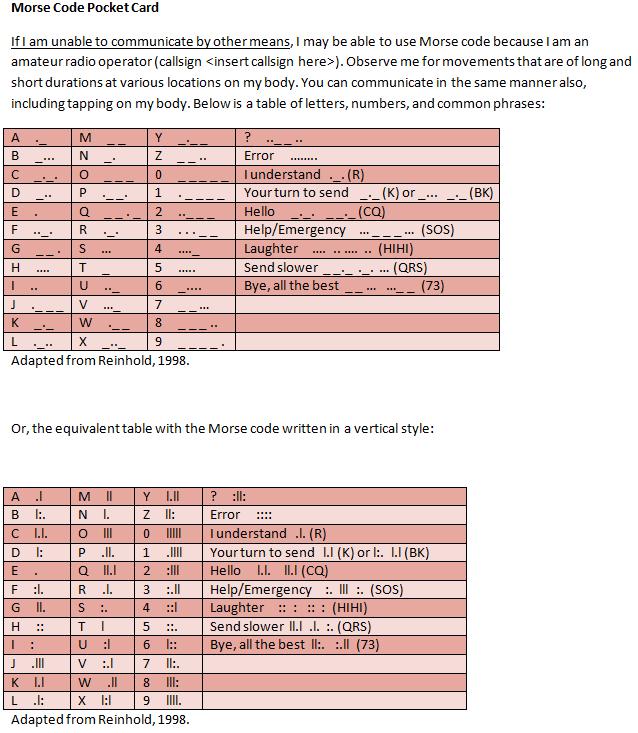 I sincerely hope you learn Morse code and print out this card and keep it in your wallet. You never know when you may need it. And if you don't ever need it, good! The Morse code pocket card can also be a great conversation starter about Morse code. Please click here to download a Microsoft Word template for this card. Feel free to change it to meet your needs.
Please anonymously VOTE on the content you have just read:
Like:
Dislike:
---
If you enjoyed any of my content, please consider supporting it in a variety of ways:
AFFILIATE LINK DISCLOSURE: Some links included on this page may be affiliate links. If you purchase a product or service with the affiliate link provided I may receive a small commission (at no additional charge to you). Thank you for the support!