If you find any of this useful, please consider donating via PayPal to help keep this site going.
Email news@statisticool.com to sign up to receive news and updates
Stockphotofan1 Photo in Article About Disney World
6/26/17
I came across this article on Mashable written by Lance Ulanoff the other day while, admittingly, searching for "stockphotofan1":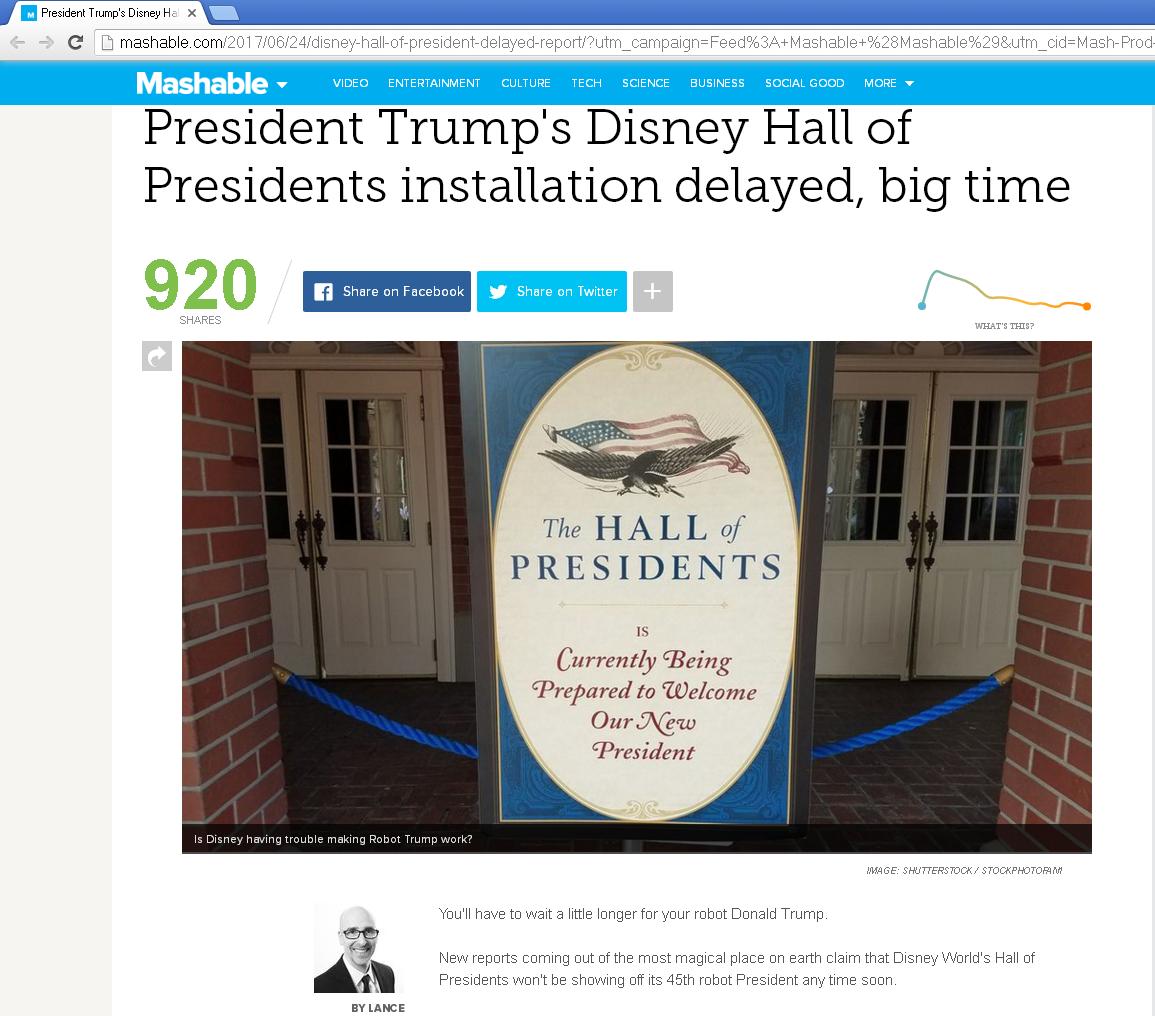 This is not the first usage of one of my stock photos (since to date I have sold hundreds of photos), but the first stock photo of mine which I found the use of by searching online.
It is an interesting niche business/hobby for sure. I hope I find many, many more of my photos online and elsewhere. Thanks for reading!
---
If you enjoyed any of my content, please consider supporting it in a variety of ways: