If you find any of this useful, please consider donating via PayPal to help keep this site going.
Email news@statisticool.com to sign up to receive news and updates
Repurposing Stove Burner Grates
6/4/17
If you're like us, you probably have a small garden or at least some potted plants around your home. We've found that some pots and coasters are better than others at letting the water drain out. Also, some are better than others at lasting longer in the brutal sun, rain, and hot and cold weather. Any materials made out of plastic typically do not stand the test of time.
In this article, I want to share how we repurposed some old stove burner grates after we purchased a new stove.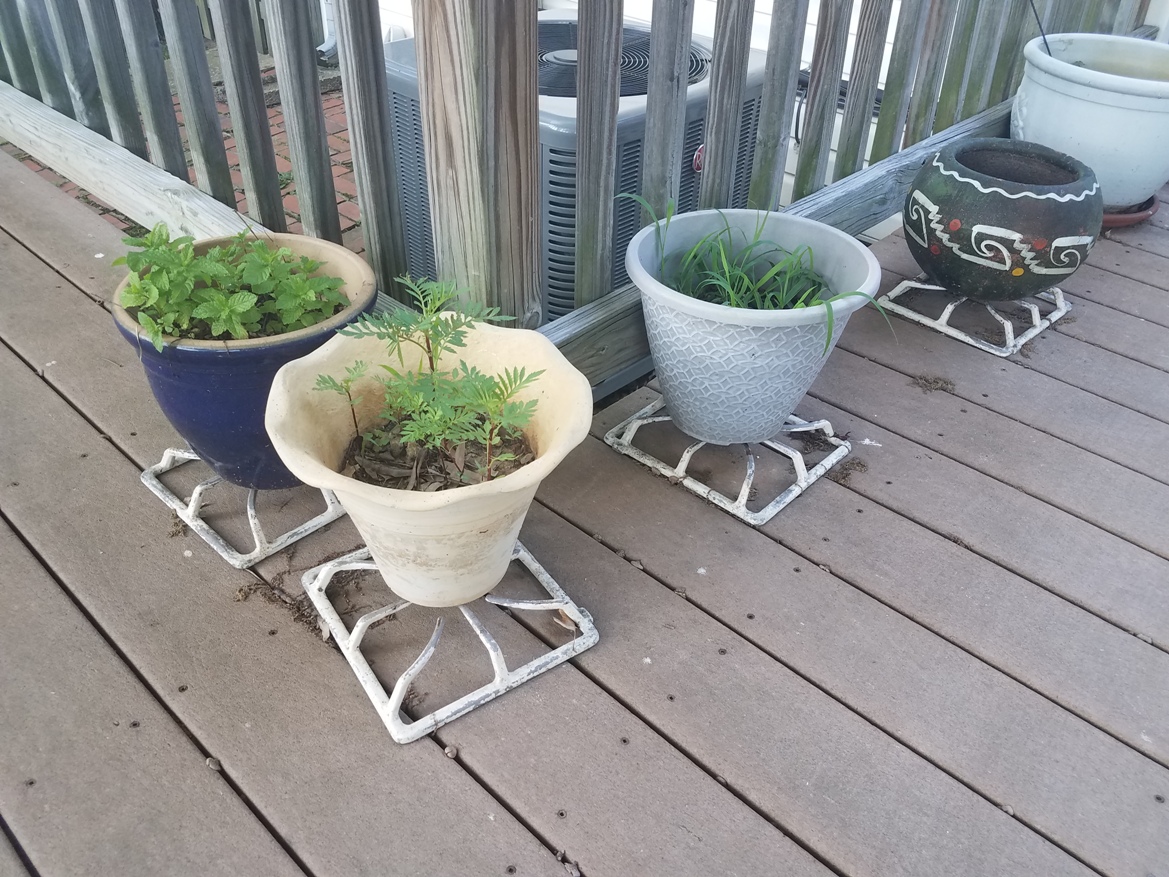 As you can see in the picture above, it is all pretty self explanatory. The increase in height given to the pots will allow the water to drain better. Also, because the burner grates are metal they should last a very, very long time.
I don't want to buy another stove any time soon, but I will keep my eyes open for more metal burner grates at garage sales and pick them up to use for more potted plants on our deck. Thanks for reading!
---
If you enjoyed any of my content, please consider supporting it in a variety of ways: