If you find any of this useful, please consider donating via PayPal to help keep this site going.
Email news@statisticool.com to sign up to receive news and updates
State of the Union Poll
2/7/19
I'm no expert on polls...but I believe that these only three possible choices to the first question are biasing things.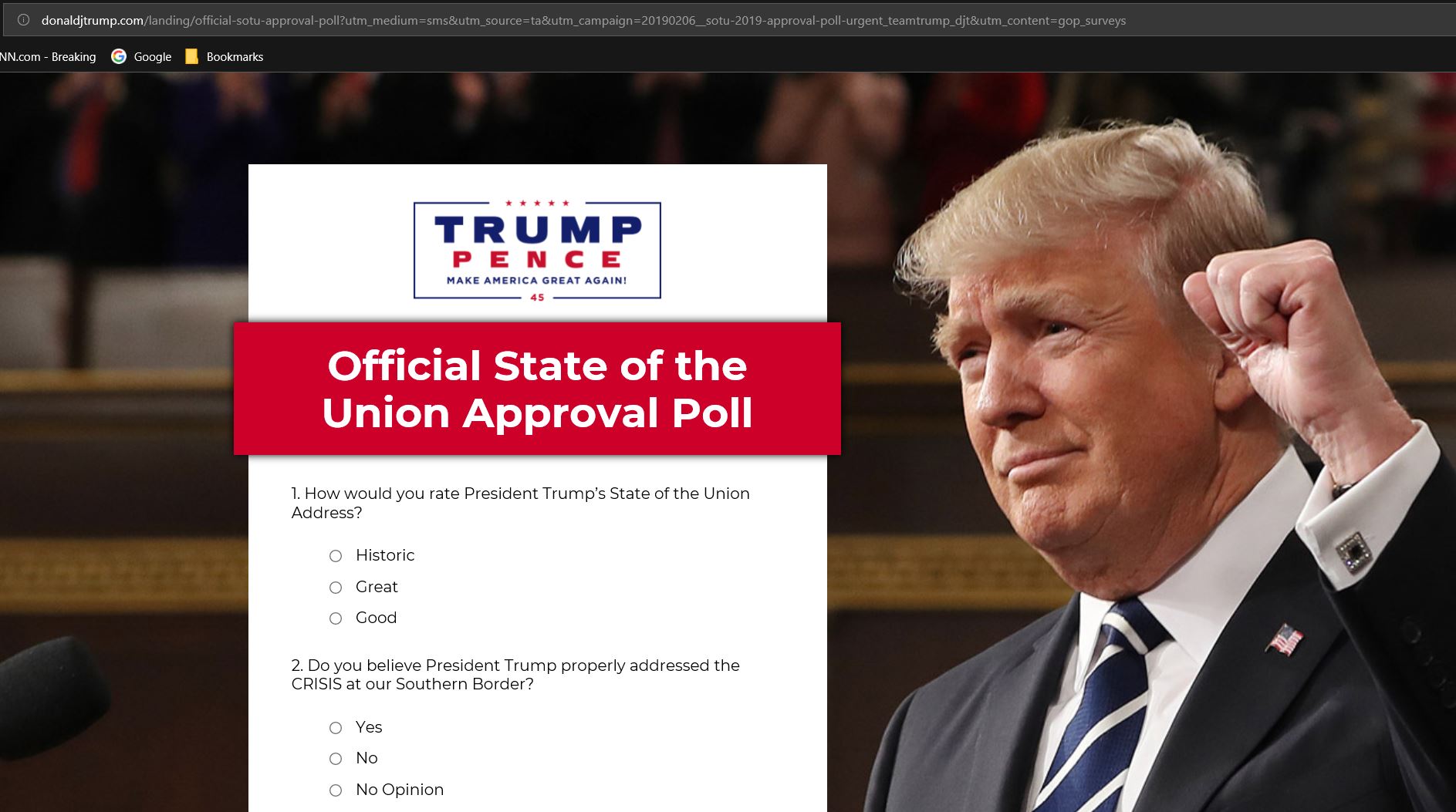 The rest of the poll wasn't much better. There were many other embarrassing things on the poll. When I say embarrassing, I mean embarrassing from a statistics/survey/polling/science/professional perspective, not from the politics perspective where such things are unfortunately quite normal.
Purposefully biasing a poll is a waste of everybody's time, even the time of those doing the biasing.
Thanks for reading.
---
If you enjoyed any of my content, please consider supporting it in a variety of ways: